YOUR MONTH OF HEALTHY HEDONISM STARTS NOW
A month off the giggle juice may sound glib in theory, but with Lyre's it's more like a booze free bender!
If you've been sitting on the fence with the decision to commit to
a month of sober living, then rest assured as we have you sorted.
Or better yet you don't have to go entirely "dry". Have a Dry(ish) month instead. Simply choose which weeks you wish to partake in, or you can even mix Lyre's with alcohol for a low alcoholic alternative. This program has the freedom to drink your drink your way and can be started at any time you choose.
Signup for the Lyre's Booze Free Month program for free, and take advantage of a month full of non-alc recipes, sober-curious articles and untoxication discounts on the worlds most awarded range of
un-spirited spirits!
Be sure to tick the box to receive your weekly challenge email instructions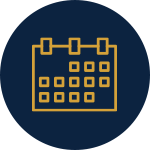 A MONTH OF DRY(ISH) LIVING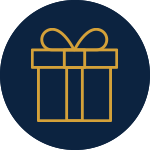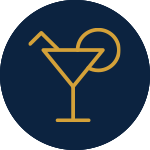 ---
✓ Over 20+ drinks for the month
✓ Each week you are sent a shopping list PLUS 5 recipes
✓ Recreate your favourites on the weekend or
drink if you want a dry(ish) month instead.
✓ Access to private mixology zoom lessons
✓ Access to discounts
---
Lyre's Negroni
Lyre's Salted Caramel Espresso Martini
Lyre's Italian Spritz
---
If you are needing extra assistance to make your drinks, you can book in a free 15 minute private zoom lesson with our brand ambassador to help you learn to how to use our range.
Once your order is on it's way, you'll receive an email to book in a time slot.
Whether you're a giggle juice free newbie or a booze free pro, Lyre's is here to make it as simple as simple can be!
We've broken each week down into four cocktail sets paired with a range of recipes, keeping each booze free endeavour exciting! Before you know it, you'll be crowned a mixolgist.
What are you waiting for? Sign up now and purchase your set below!
---
OUR AUSTRALIAN GUIDE IS YOUR INDISPENSABLE GO-TO.
IF YOU'RE OPTING OUT WITHOUT WANTING TO STAY IN, OUR GUIDE WILL KEEP YOU IN THE MIX.
ALL VENUES NOW SERVING LYRE'S NON-ALCOHOLIC SPIRITS.
"I have tried to cut down SO many times before and honestly could not have done it without Lyre's. I need to have a grown up drink at the end of the day and it tastes just as good to me. It really helped break the habit of drinking wine every day...I managed to be AF for 28 days in July and I'm carrying on now through August. Thank you Lyre's ❤"
- Melanie~Booze Free Month participant
"I had been served ads by Lyre's for a long time but never purchased. Then I saw this challenge come up and I was like shut up and take my money and bought all 4 weeks"
– Michelle~Booze Free Month participant